Media
05 August 2018
Back
Honourable PM inaugurates the 300 MW Summit Gazipur II Power Limited
Media Release (Dhaka) 05 August 2018: Today Honourable Prime Minister Sheikh Hasina inaugurated the Summit Gazipur II Power Limited via video conference from her official residence Gonobhaban. The 300 MW power plant was completed in record nine month time.
(Second from left) Managing Director and CEO of Summit Power International Ayesha Aziz Khan and Additional Managing Director of Summit Corporation Faisal Karim Khan exchanging pleasantries with the honourable Prime Minister Sheikh Hasina at the inaugural event. (Left corner) Honourable Advisor to the Prime Minister on Power, Energy and Mineral Resources Dr. Tawfiq-e-Elahi Chowdhury, BB, PhD and (at right corner) State Minister for Power, Energy and Mineral Resources Nasrul Hamid, MP were also present.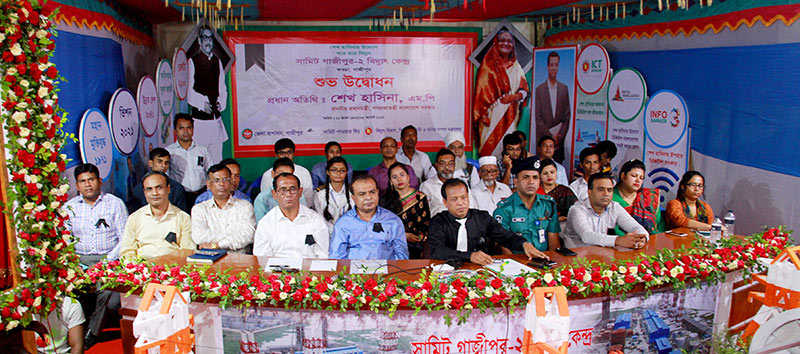 (First row fourth from left) Managing Director of Summit Gazipur Power I & II Eng Md Mozzammel Hossain, BPDB Member (Planning & Development) Md Azharul Islam and DC of Gazipur Dr Dewan Muhammad Humayun Kabir along with other high officials were present in Gazipur City Corporation Zonal Office.
Download Bengali Version