Summit's total power generation capacity is now 1,941 MW – Summit Gazipur I Power with 149 MW has successfully begun generation on schedule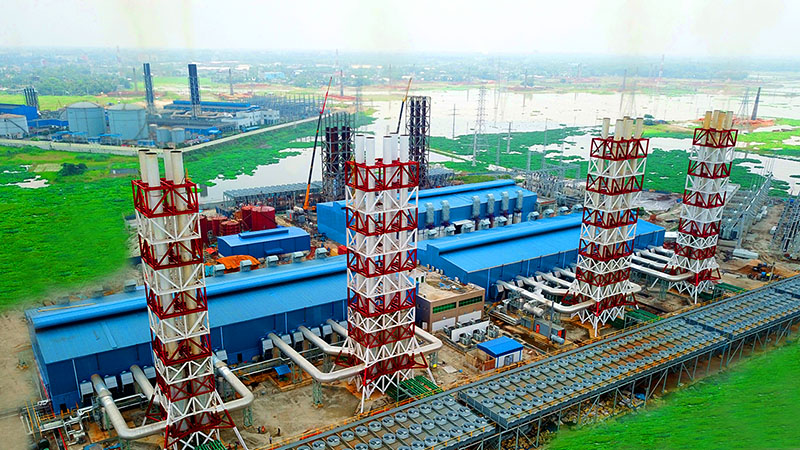 Photo caption: In just less than two months, Summit's adds another 149MW to its overall power generation capacity.
(Dhaka) 15 July 2018: Summit, Bangladesh's largest independent power producer (IPP), has begun power generation at another 149 MW HFO-fueled power plant, Summit Gazipur I Power Limited (also known as Ace Alliance Power Limited) in Kodda on schedule, as assigned by Bangladesh Power Development Board (BPDB) and Power Division of Ministry of Power, Energy and Mineral Resources. With addition of this new power plant, the total generation capacity of Summit now stands at 1,941 MW. Only about two months earlier (on 9th May 2018) Summit Gazipur II Power (300MW) started power generation on record time.
Summit Gazipur I Power is supplying power in the national grid at 132 KV through PGCB's Kodda grid sub-stations. Summit Gazipur I (149MW) and Gazipur II (300MW) power plants are located adjacent to each other in Kodda, Gazipur about 30 km away from Dhaka city.
About Summit Gazipur I Power Limited:
Summit Gazipur I Power Limited is a joint venture of Summit Power Limited (SPL) – the DSE and CSE listed company with 64% ownership and remaining by Summit Corporation Limited. The Project Agreements of this 149 MW power project consequently the Power Purchase Agreement (PPA) and Implementation Agreement (IA) were signed with Bangladesh government for a period of 15 years on 12th April 2017.
Download Bengali Version