Media
01 October 2018
Back
Summit and EBL ink USD 71.25 Million deal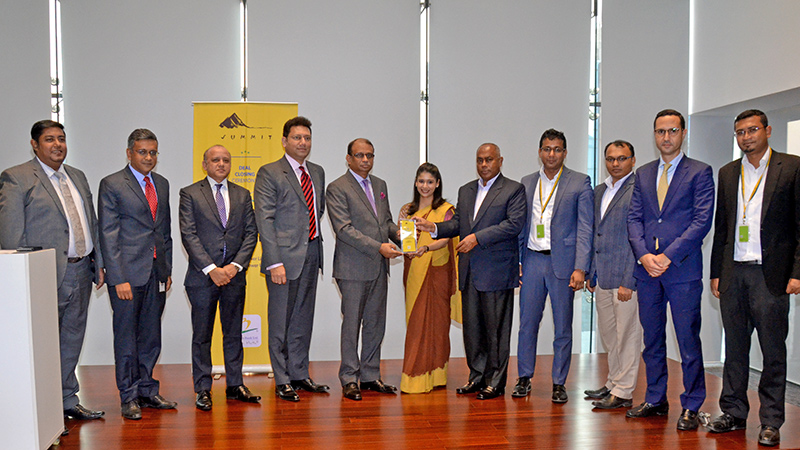 Photo caption: Azeeza Aziz Khan, Director of Summit Group and Ali Reza Iftekhar Managing Director and CEO of EBL along with the senior officials of both the companies closed the SWAP derivative deal worth USD 71.25 million.
Summit Group and Eastern Bank Limited (EBL) have closed an Interest Rate SWAP derivative deal worth 71.25 million US dollars for two power plants of the group—Summit Barisal Power Limited (120 MW) and Summit Narayanganj Power Unit II Limited (62 MW). This transaction is first of its kind executed by a private commercial bank in Bangladesh.
These two power plants of Summit Group were financed by External Commercial Borrowing, with USD 3 Months LIBOR Rate. Since USD 3 Months LIBOR is floating in nature and exposed to market risk, EBL has structured an Interest Rate SWAP transaction to hedge the market risk.
The deal will help Summit protection against adverse upward price movement of USD 3 Months LIBOR, which might adversely increase the cost of financing of the project. With the recent hike in USD LIBOR rates, this deal has enabled these two power plants to have better visibility in their cost of long term financing.
This landmark deal opens up the possibility for EBL to provide hedging facility to Bangladeshi enterprise to manage their price risk. Interest rate Swap is becoming increasingly popular among all major global producers and traders on back of growing volatility in the market.
The deal closing ceremony held at EBL head office was attended by Azeeza Aziz Khan, Director of Summit Group, Lt. General (retd) Abdul Wadud, Managing Director of Summit Power Limited, Elmahdi Tahri, CFO of Summit Power International, Syed AK Rahat Jaman, Executive Director of Summit Corporation Limited, Ali Reza Iftekhar Managing Director and CEO of EBL, Hassan O. Rashid, Additional Managing Director of EBL and Ahmed Shaheen, Deputy Managing Director of EBL.
Media Articles
English Newspaper
Daily Star, October 02, 2018
Financial Express, October 02, 2018
Financial Express, October 02, 2018
Daily Sun, October 04, 2018
Our Time, October 03, 2018

Bengali Newspaper
Prothom Alo, October 02, 2018
Prothom Alo, October 03, 2018
Kaler Kantha, October 05, 2018
Jugantor, October 04, 2018
Dainik Destiny, October 03, 2018