Media
07 November 2018
Back
Summit's Chairman at Regional Connectivity Conference in New Delhi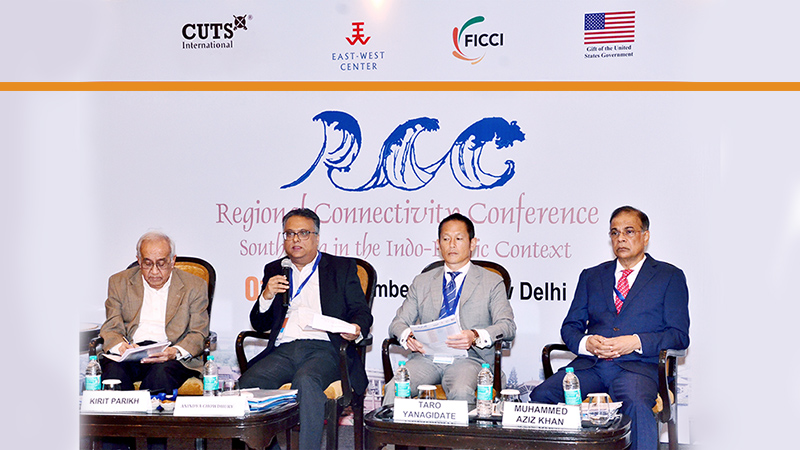 Photo caption (Right to left): Chairman of Summit Group Muhammed Aziz Khan, VP Diamond Gas International (Mitsubishi) Taro Yanagidate, Country Manager of Shell India Anindya Chowdhury and Chairman of Integrated Research and Action for Development (IRAD) Kirit Parikh speaking at the Regional Connectivity Conference on South Asia in the Indo-Pacific Context in New Delhi.
At the Regional Connectivity Conference held in India Chairman of Summit Group Muhammed Aziz Khan said, "The requirement of natural gas in Bangladesh and East Coast of India is phenomenal. Bangladesh has initiated LNG import ahead of India's East Coast and may act the trading point for the entire Indian East Coast. Due to effects of climate change in Bangladesh we specially feel the need for LNG that will decarbonise power generation and safe guard our environment."
This regional conference was organized by CUTS International, East West Center, FICCI and Gift of the United States Government.
Media Articles
English Newspaper
New Age, November 8, 2018
Daily Sun, November 8, 2018
The New Nation, November 8, 2018
Energy Bangla, November 8, 2018
Financial Express, November 9, 2018
Daily Observer, November 9, 2018
The Independent, November 9, 2018

Bengali Newspaper
Banik Barta, November 8, 2018
Samakal, November 9, 2018