SPL Corporate Social Responsibility
ENVIRONMENTAL, SOCIAL & GOVERNANCE
Corporate Social Responsibility
Summit strategy of powering nations and transforming lives is not only confined to power it produces. It believes in making a positive impact on the communities and cities that we operate in. As part of our Corporate Social Responsibility (CSR), we have long-standing partnerships with several non-governmental organisations (NGOs) to support projects that improve access to education and healthcare for underprivileged individuals. Summit also supports social programs and humanitarian initiatives. We also recognise the importance of creating sustainability directly around the power plants that we operate in. This goes to the heart of our CSR initiatives, helping to provide the fundamentals to foster sustainable communities. Summit is involved with numerous community welfare development works that includes education, health and social service, sport and arts and culture which directly add value to the community. Our community involvement focuses on the following key areas:
Education – empowering people of all ages with knowledge and skills
Social and Community Services – promoting well-being
Sports – bringing communities together and encouraging healthy living
Arts and Culture – supporting cultural project to raise awareness
Education:
SEID Trust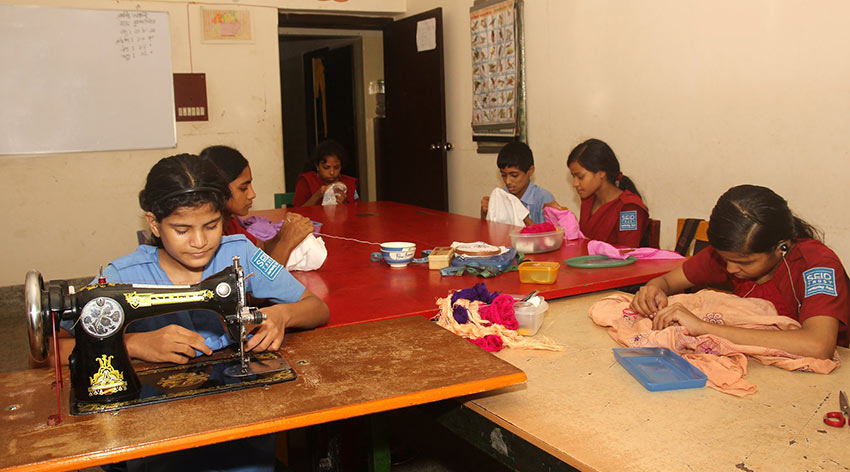 Since 2010, Summit has assisted SEID Trust to improve the condition of poor children with intellectual and multiple disabilities and autism. All too often, the children come from the most financially disadvantaged segment of society. Over three thousand underprivileged children to date have received education and support including pre-primary and special education, education materials, physiotherapy, speech therapy, counselling, medical services, sports, cultural, food and transport facilities. In addition, Summit also supports two SEID Trust Community Therapy Centres in Shyamoli and Kamrangir Char. Summit Power Limited's Director Ms. Azeeza Aziz Khan is the distinguished member of SEID Trust's Board of Directors.
Blind Education and Rehabilitation Development Organisation (BERDO)
Summit stands beside Blind Education and Rehabilitation Development Organisation (BERDO). BERDO is a nonprofit organisation which works to empower people with visual disabilities through programs such as microcredit financing and education. BERDO has been working in Bangladesh for nearly three decades.
Institute of Energy Welfare Fund
Summit has supported Institute of Energy Welfare Fund, Dhaka University to develop sustainable energy systems and solutions for the future energy crisis. To promote awareness among the people, Institute of Energy (IE) of Dhaka University (DU) conducts yearly exhibition on renewable energy technologies and green products.
Social and Community Services:
Power & Energy Week 2018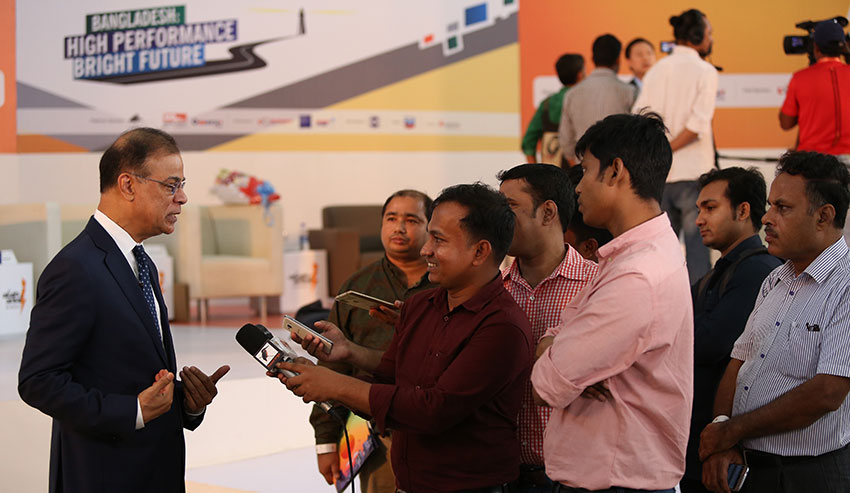 Summit proudly sponsors Power & Energy Week. The Ministry of Power, Energy and Mineral Resources organises the annual National Power and Energy Week. The event is an occasion to celebrate the achievements of Bangladesh in power generation, crossing new milestones and to showcase the Government's success in powering the country's progress and to bring such triumphs into light to all Bangladeshis.
BIPPA
In 2015, Bangladesh Independent Power Producers Association (BIPPA), a trade organisation was formed that represents forty-nine Independent Power Producers (IPPs) of the country. BIPPA is committed to sustainable production and uninterrupted distribution of electricity, an essential service for the nation's progress and development. Summit has been actively supporting the organisation. The Vice-Chairman of Summit Power Limited Mr. Md. Latif Khan is the current elected President of BIPPA.
Bangladesh Scouts
Bangladesh Scouts is the national scouting organisation of Bangladesh. Scouting has grown over the years in the face of considerable difficulties. Scouts are involved in community service, major areas being agriculture, health and sanitation, child welfare, community development, construction and repair of low cost housing and sports. Summit proudly support Bangladesh Scouts in word to continuation their social welfare vision. Chairman of Summit Group Mr Muhammed Aziz Khan is the Founder President of Bangladesh Scouts Foundation.
Keraniganj Upazila Parishad
Keraniganj is located in southwest of Dhaka city on the bank of river Buriganga and has twelve unions under its jurisdiction. Summit Power Limited donated four tipper trucks to the Keraniganj Upazila Parishad for supporting their cleanliness and hygiene drive of the area.
Mosques and Orphanage
Summit also recognisesthe importance of creating sustainability directly around the plants that we operate. To help the poor, this year we have supported mosques and orphanages like Kaderia Chistia Taheria Madrasa, Kotbari Bishaw Jame Mosjid, Al Amin Ebtadia Madrasa and Raidani Azizia Modina Madrasa. Summit philanthropic activity helps estimated around twenty four thousand beneficiaries.
At Power Plant Level
Summit works at local level including improvement of local schools, roads, drainage systems and other activities for the welfare of the communities where it operates.
SPORTS:
Summit Open Golf Tournament
Since 1996 Summit has been sponsoring and organizing Summit Open Golf Tournament at Kurmitola Golf Club, Dhaka. Golf is an emerging sport in Bangladesh and the tournament is used to promote the game, providing an opportunity for people to get involved in new hobbies and garner new talents.
Bangladesh Roller Skating Federation
Summit has been supporting Bangladesh Roller Skating Federation for some time now. Summit took an initiative to promote Roller Skating in Bangladesh by facilitating the Federation to develop its infrastructure and its facilities to an International level.
ARTS AND CULTURE
Shurer Dhara
Summit keenly contributes to Shurer Dhara Music for Development, an organisation founded in 1992 by Ms. Rezwana Chowdhury Bannya, a distinguished alumna of Viswa-Bharati (the renowned university of Nobel Laureate Rabindranath Tagore), a Professor of Music at the University of Dhaka and an accomplished exponent of Rabindra Sangeet. Their mission is to cultivate and promote music and culture across Bangladesh and has over two thousand students on average each year.
ENVIRONMENTAL, SOCIAL & GOVERNANCE